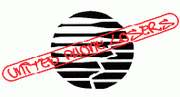 in 1998, Southern California phone phreak
linear
created a spin-off group of the
Phone Losers of America
, and dubbed it the United Phone Losers. Though the group reportedly started as a joke, they picked up momentum when
RBCP
of the
PLA
recognized the UPL and asked them to take over the now-defunct 
PLA Telephone Director0y
 (later renamed the 
UPL/PLA Telephone Director0y
), a comprehensive list of interesting and/or humorous telephone numbers.
The UPL had a popular message board forum and released 28 issues of its own ezine up until 2002 when they ceased production of the ezine (to return later as sporadic releases). They did continue to host their website, however, and actively maintained their message board and archived ezine and site content until 2004, when the website, http://www.phonelosers.net, was "domain sniped" by cybersquatters. Reclaiming the domain was initially decided against due to the group members' declining interest in continuing the project and focus shifts to other projects and aspects of their lives. However, more recently in 2008, the group and the website have returned (see below).
In 2005, RBCP of the PLA compiled all 28 issues of the defunct UPL ezine and hosted them on the PLA website, stating "So now the tables have turned - the PLA is stealing all of the UPL's material and putting it on their site. This page is a homeage to the old UPL site and is a complete archive of the UPL issues."
Shortly thereafter, RBCP released an "unauthorized" 29th issue of the United Phone Losers ezine, explaining what happened to the old UPL website as well as including previously unreleased material.
In 2006, linear gained back domain registration of phonelosers.net once the former cybersquatters lost interest and let their registration expire. The site sat still as an archive of the old UPL issues until March 2008 when linear announced that the site and the group had returned and would become active once more.
In June 2008, linear "hacked" PLA Radio and released an "unauthorized" episode with cohost bex0. The episode explained that the take-over was retaliation against RBCP for releasing the issue #29 of the United Phone Losers ezine. In October of the same year, the UPL released the 30th issue of their ezine, bringing it back after about 6 years since a previous "authorized" release.