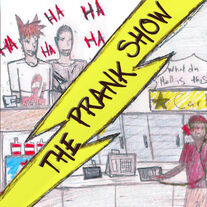 The Prank Show was a Podcast that aired live on Saturday Nights on Cacti Radio during 2011. Hosted by Rob the Hyena, it featured live and recorded prank calls from members of the Phone Losers of America, Jerky Boys and much more. The Prank Show also featured Laugh Track Matt and fabulous producer Honey Bunny Bot.
Hosts
Episode List
Other Episodes
Ad blocker interference detected!
Wikia is a free-to-use site that makes money from advertising. We have a modified experience for viewers using ad blockers

Wikia is not accessible if you've made further modifications. Remove the custom ad blocker rule(s) and the page will load as expected.