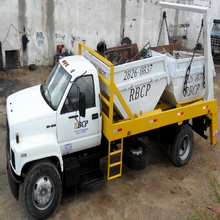 RoyCo is an international conglomerate co-founded by Apok0lyps & El Jefe [1] that operates dozens of businesses worldwide. Their operations include construction, snow plowing, lawn and garden treatments, and private prisons. RoyCo is based in the town of Roy, New Mexico.

Fictional History
The old tale says back in 1979, when the original "Big Roy" founded this company, he had had enough of the shifty roofers that just don't do the job right, after having his own roof replaced, and leaked in multiple spots, he had to re-do it himself, and he learned his love for roofing. He knew he was good at it, and started this company originally to be a 1-man gig. In 1999, Big Roy passed away, and the company was passed down to Little Roy, who is in charge today, with a whole team.
See also
Reference
Ad blocker interference detected!
Wikia is a free-to-use site that makes money from advertising. We have a modified experience for viewers using ad blockers

Wikia is not accessible if you've made further modifications. Remove the custom ad blocker rule(s) and the page will load as expected.