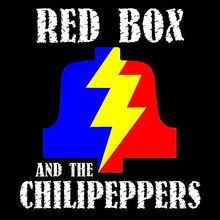 'Redbox and the Chilipeppers' is the stupid name that RBCP uses for music that he creates. He probably started using that name in 2009, right around the time he released Edgar, a horrible song about a movie that nobody has ever seen.
Discography
Links
Ad blocker interference detected!
Wikia is a free-to-use site that makes money from advertising. We have a modified experience for viewers using ad blockers

Wikia is not accessible if you've made further modifications. Remove the custom ad blocker rule(s) and the page will load as expected.