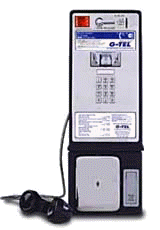 A red box is a phreaking  device that generates tones to simulate inserting coins in pay phones, thus fooling the system into completing free calls. In the United States, a nickel is represented by one tone, a dime by two, and a quarter by a set of 5 tones. Any device capable of playing back recorded sounds can potentially be used as a red box. Commonly used devices include modified Radio Shack tone dialers, personal MP3 players, and audio-recording greeting cards.
Links
Ad blocker interference detected!
Wikia is a free-to-use site that makes money from advertising. We have a modified experience for viewers using ad blockers

Wikia is not accessible if you've made further modifications. Remove the custom ad blocker rule(s) and the page will load as expected.