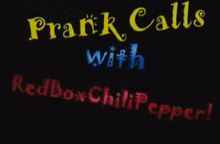 Prank Calls by RBCP (a.k.a. Prank Calls with RedBoxChiliPepper!) is a 7:34 minute long PLA TV Video made in 1996 by RBCP.
Notes
This is an old video from 1996 of RedBoxChiliPepper making a few prank calls. Some of the prank calls you've heard before because they were on the original PLA prank call CDs. You'll hear RBCP try and put a new roof on Mildred's house, a prank call to the legendary OCI phone company and a prank to El Jefe. So also get to see a little old-school diverting and watch as RBCP refers to his massive list of stolen Mastercard numbers to make free calls.
Video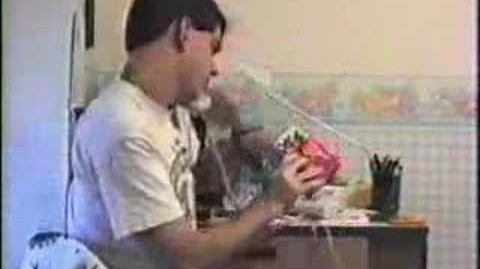 Links
Ad blocker interference detected!
Wikia is a free-to-use site that makes money from advertising. We have a modified experience for viewers using ad blockers

Wikia is not accessible if you've made further modifications. Remove the custom ad blocker rule(s) and the page will load as expected.