PLA EuroMeet, known affectionately as the 'PLA EuroMeat' took place on 19th-22th September 2014 at the Ibis Hotel in Amsterdam. Phone losers in attendance included
TheN
,
Laugh Track Matt
, Dusk,
Zax
.
During the event, Zax used a social engineering technique known as lying to fraudulently obtain a Keycard for Laugh Track Matts hotel room.
TheN bought dinner for all who attended.
Video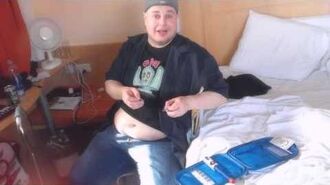 Ad blocker interference detected!
Wikia is a free-to-use site that makes money from advertising. We have a modified experience for viewers using ad blockers

Wikia is not accessible if you've made further modifications. Remove the custom ad blocker rule(s) and the page will load as expected.