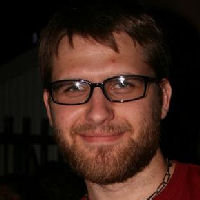 linear (Hates when people capitalize the first letter of his alias) was the editor for United Phone Losers, an electronic 'zine that was basically a huge ripoff of the PLA 'zine. But the 'zine was good and it attracted a following and for awhile in the early 2000's, UPL's forums were the primary hangout for people interested in phone losery stuff.
In 2009, linear teamed up with RBCP to cohost The Phone Show, a weekly call-in show on Party 934. He remained with the show until 2010, quitting because he felt there wasn't enough discussion about hockey during the 1 hour program.
In 2010, linear started his very own show for Cacti Radio called Hour of Farts. It only lasted 1 episode before being canceled due to obscenity laws in Utah.