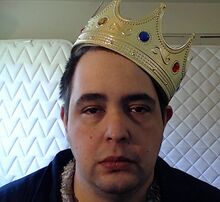 Carlito is forever 'Big Boss Man'.
Carlito has been hosting the Madhouse LIVE prank call radio show since the spring of 2005. In May of 2006 Madhouse Radio became the first weekly prank call related podcast featured in the iTunes store.
In 2014 Carlito and Madhouse Radio became the founding members of Prank Call Nation – an internet radio network and prank call community.
Links
Ad blocker interference detected!
Wikia is a free-to-use site that makes money from advertising. We have a modified experience for viewers using ad blockers

Wikia is not accessible if you've made further modifications. Remove the custom ad blocker rule(s) and the page will load as expected.